Business model and our values
We want Grupa Azoty Group's operations to stimulate growth of the Polish chemical sector and related industries.
W
We want Grupa Azoty Group's operations to stimulate growth of the Polish chemical sector and related industries. We are the leader of research and development initiatives in the Polish chemical industry, and our activity is creating opportunities to reduce the trade deficit in chemicals. By harnessing innovation, we are changing the Group's revenue structure by moving towards high-margin and low-tonnage chemicals.
We are building our brand in a balanced way, based on innovation, knowledge, responsibility and professionalism. Our operations in 2020 were underpinned by the business model presented below. In 2021, the business model and the strategy were updated.
Grupa Azoty Group's mission – based on Grupa Azoty Group Strategy for 2013–2020:
Create value for Grupa Azoty and the national economy by delivering safe, useful and innovation-driven chemical products
Grupa Azoty Group's vision – based on Grupa Azoty Group Strategy for 2013–2020:
Deploy state-of-the-art, comprehensive chemical industry solutions that meet stakeholder expectations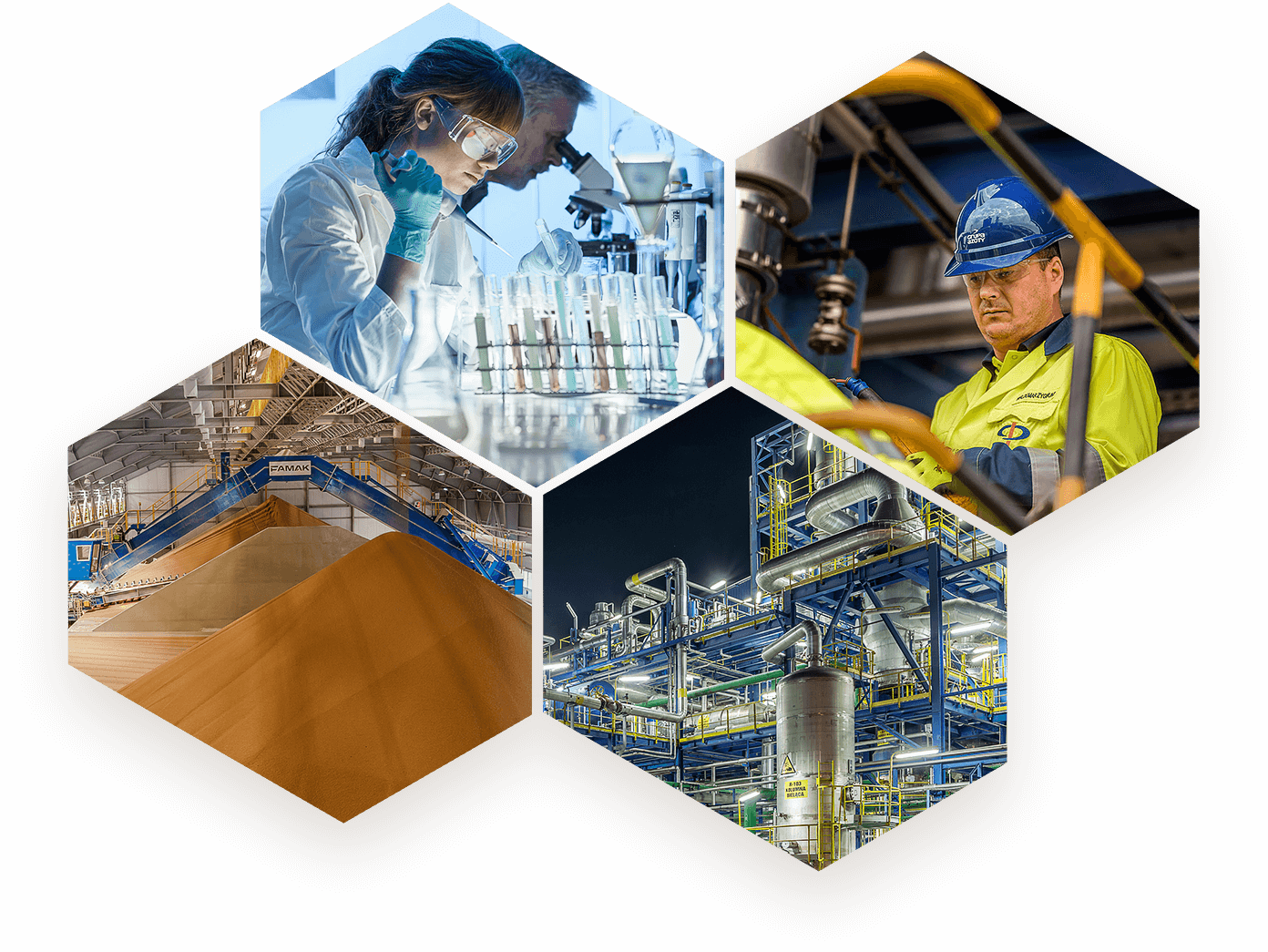 We manage the Group conscientiously
Broad product portfolio
Grupa Azoty Group's core business areas:
Agro Fertilizers
Plastics
Chemicals
Energy
Other Activities
OXO alcohols
Titanium white
Melamine
Speciality low-tonnage products
Products manufactured by the Grupa Azoty Group find their applications in virtually all segments of the economy.
Leader at home
The Grupa Azoty Group is Poland's largest chemical producer.
TOP 1 among:
manufacturers of mineral fertilizers (No. 1 in Poland, No. 2 in the EU)
manufacturers of polyamide (No. 1 in Poland, No. 3 in the EU)
manufacturers of OXO alcohols (No. 1 in Poland, No. 4 in the EU) and plasticisers (No. 1 in Poland, No. 5 in the EU)
manufacturers of titanium white and melamine (No. 1 in Poland, No. 3 in the EU)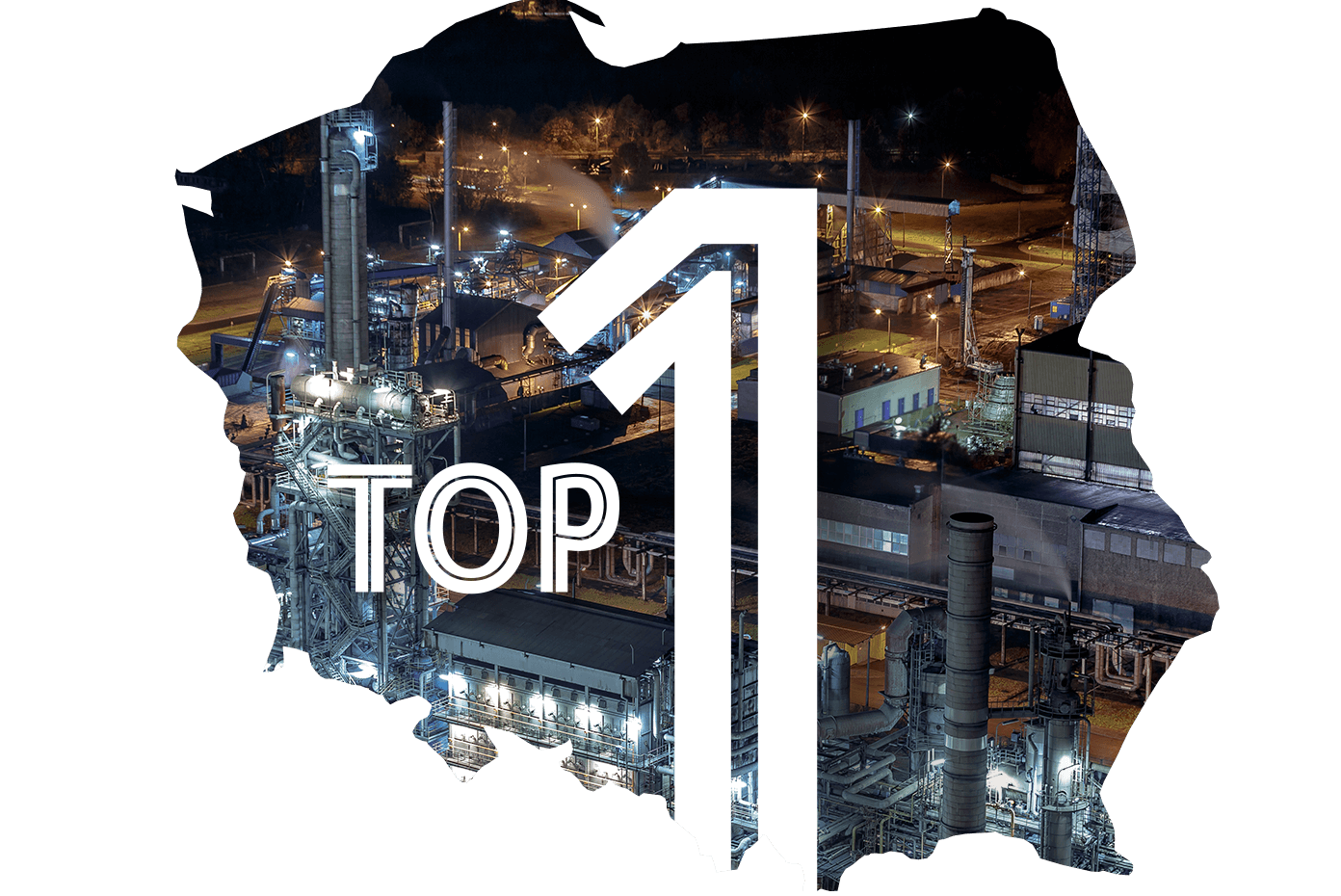 Top EU producer
We are the first CEE company featured in the ICIS Top 40 Power Players 2015, which lists 40 most influential senior executives in the chemical market.
We stand among the top European manufacturers of chemicals and polyamide 6 and belong to the elite group of producers that are fully integrated in terms of raw material supplies.
TOP 2 among:
manufacturers of nitrogen fertilizers
TOP 3 among:
manufacturers of melamine
manufacturers of compound fertilizers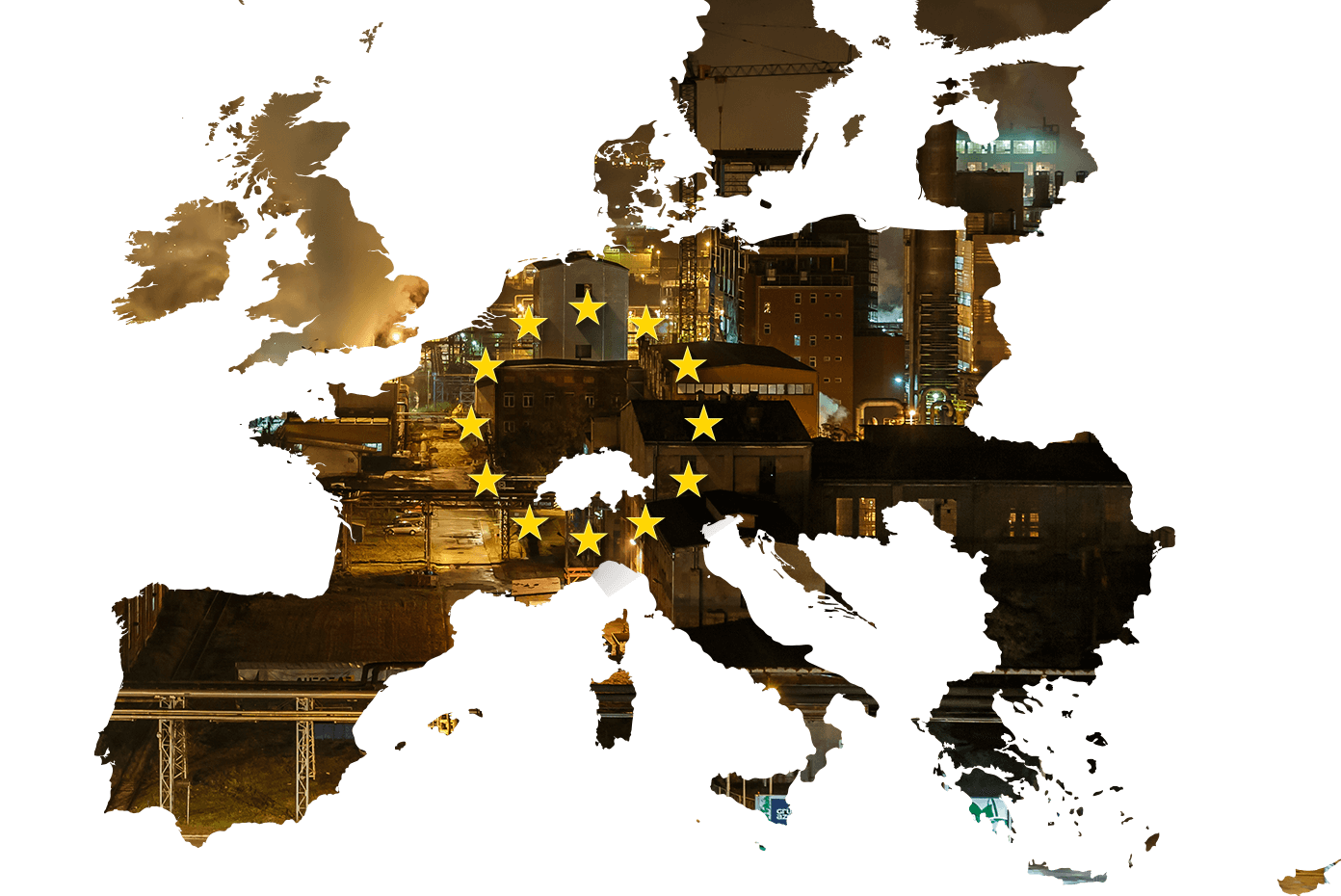 Learn about our activities/value creation
People are the foundation of the Grupa Azoty Group's business, so we invest on an ongoing basis in developing their skills and qualifications and building a working environment conducive to innovation. Our products raise the quality of life, ensure food security, and promote sustainable agricultural production, therefore we see continual improvement of the Group's portfolio as a priority.

We focus on delivering stable and predictable financial performance and managing risks, including non-financial (ESG) risks. The scale of our business gives us potential to have a wide impact on the economic and social environments in which we operate and thus drive their positive and sustainable growth.

We manage our Group conscientiously – our investments and expenditure translate into tangible benefits:
growth of financial capital,
growth of manufacturing capital in the form of products, services and high-quality delivery processes,
growth of human capital quality
growth of the organisation's intellectual capital,
growth of natural capital,
growth of social and relationship capital.
Safe chemicals

Our efforts and expenditure:

Our performance and benefits to the environment:


We ensure safety and high quality throughout the production cycle All our products come with appropriate instruction manuals and data sheets that facilitate identification of the product and the possible hazards related to its application
•We manage quality, environment and safety based on recognised ISO standards, including: ISO 9001, ISO 14001, ISO 14004, ISO 45001 and applicable industry systems
In each case we prepare chemical safety reports based on the EU REACH Regulation
We operate the Product Stewardship Programme as a member of Fertilizers Europe
We mitigate negative environmental impacts through pro-environmental investments, including in flue gas desulfurisation, industrial wastewater treatment, and reduction of water and electricity consumption

No fatalities
Reduction of N2O emissions in the manufacture of nitric acid following upgrade of the catalytic and catchment gauzes: in 2020, the emissions were 0.2 kg N2O/t HNO3 at Grupa Azoty S.A., 0.58 kg N2O/t HNO3 at Grupa Azoty Kędzierzyn, and 0.77 kg N2O/t HNO3 Grupa Azoty Puławy
In 2020, our water abstraction volume decreased by 0.4%, while the product output was on the rise
In 2020, Grupa Azoty Kędzierzyn worked on implementing the adopted 'steam policy', which will result, among other things, in reducing the steam requirement in technological processes of ammonia and hydrogen production and, as a consequence, lower emissions of pollutants from combustion processes at the company's CHP plant
A project was launched to construct a dry slag collection unit at the Grupa Azoty S.A. Power Centre; After it is completed, the hydraulic conveyor system will be decommissioned, the consumption of electricity and water will be reduced, and the Company will be able to discontinue slag storage and to recover dry slag for use in road construction
[103-3]
Useful chemicals

Our efforts and expenditure:

Our performance and benefits to the environment:


We have launched two new products: NovaTec and Tohumus1 , which not only contribute to the successful development of our sales channel, but also bring a range of benefits for both plants and the natural environment
In 2020, we introduced uniform packaging for our fertilizers, which refers to elements necessary for sustainable agriculture and adds to our consistent message embodied in the slogan 'Abundance is What Matters'

With the use of AgroCares scanners, our representatives can perform quick soil analyses for farmers, thanks to which only the necessary nutrients are supplied to the soil
We have expanded our soil monitoring and analysis services with the SatAgro technology, giving farmers access to satellite tools to perform remote crop
Since 2015, we have been running a unique programme 'Grounded in Knowledge', as part of which Grupa Azoty Group has already reached almost 5,000 farms across Poland
1 The installation was opened in 2021.
Value of the Grupa Azoty Group and its influence on growth of Poland's economy

Our efforts and expenditure:

Our performance and benefits to the environment:


, The Group is among the largest consumers of raw materials in Central and Eastern Europe: in 2020, we spent PLN 5.4bn to purchase raw materials for production
Approximately 60% is capital expenditure related to business development in 2020
The Group is one of the largest employers – we have created more than 15,000 jobs
We are building relations with our neighbours, including through employee volunteering and scholarships offered to students
[201-4] Significant financial assistance received from government (in PLN):

| | 2019 | 2020 |
| --- | --- | --- |
| Government grants to finance property, plant and equipment | 71,606,394* | 11,839,023 |
| State aid related to operation within a special economic zone | 41,042,046** | 10,652,482 |
| Other government grants | 257,095,444 | 315,935,956 |
| Tax credits for research and development projects | 1,159,400 | 3,467,484 |

Improved operating performance of the Grupa Azoty Group in 2020
· Consolidated revenue of PLN 10,525m
· EBITDA of PLN 1,322m
· Consolidated net profit of PLN 355m
[203-2] Amounts paid to the state budget, injected into the economy thanks to the operations of the Grupa Azoty Group's key companies (in PLN):


| | 2019 | 2020 |
| --- | --- | --- |
| Property tax | 115,011,987 | 116,423,235 |
| Forestry tax | 3,241 | 3,280 |
| Tax on means of transport | 32,943 | 32,636 |
| Agricultural tax | 3,823 | 4,384 |
* The high amount of grants for property, plant and equipment received in 2019 was attributable to grants obtained by Grupa Azoty Kędzierzyn for the 'Special Esters Demonstrator' project and energy efficiency certificates.
** In 2019, the high amount of aid related to operations within a special economic zone followed from improved financial performance generated in the zone by Grupa Azoty Puławy.